This past week in Charlotte, NiagaraMods proudly sponsored the the 2022 Niagara Summit – our first time meeting face-to-face with many of the awesome folks we've built relationships with over the last 2 years.
Meeting everyone was a personal highlight for me, and reinforced that working with brilliant people―constantly looking for ways to advance their businesses and make buildings operate better―is the very best part of what I get to do every day.
Reflow had a huge presence at the show, and we were blown away by the reception! In our spot, we debuted three new demo sites that highlight different applications of Reflow in different verticals (and on different devices).
We've just launched the same demos to cyberspace on our new demo microsite, check them out if you missed us at the show or want to share with customers and colleagues.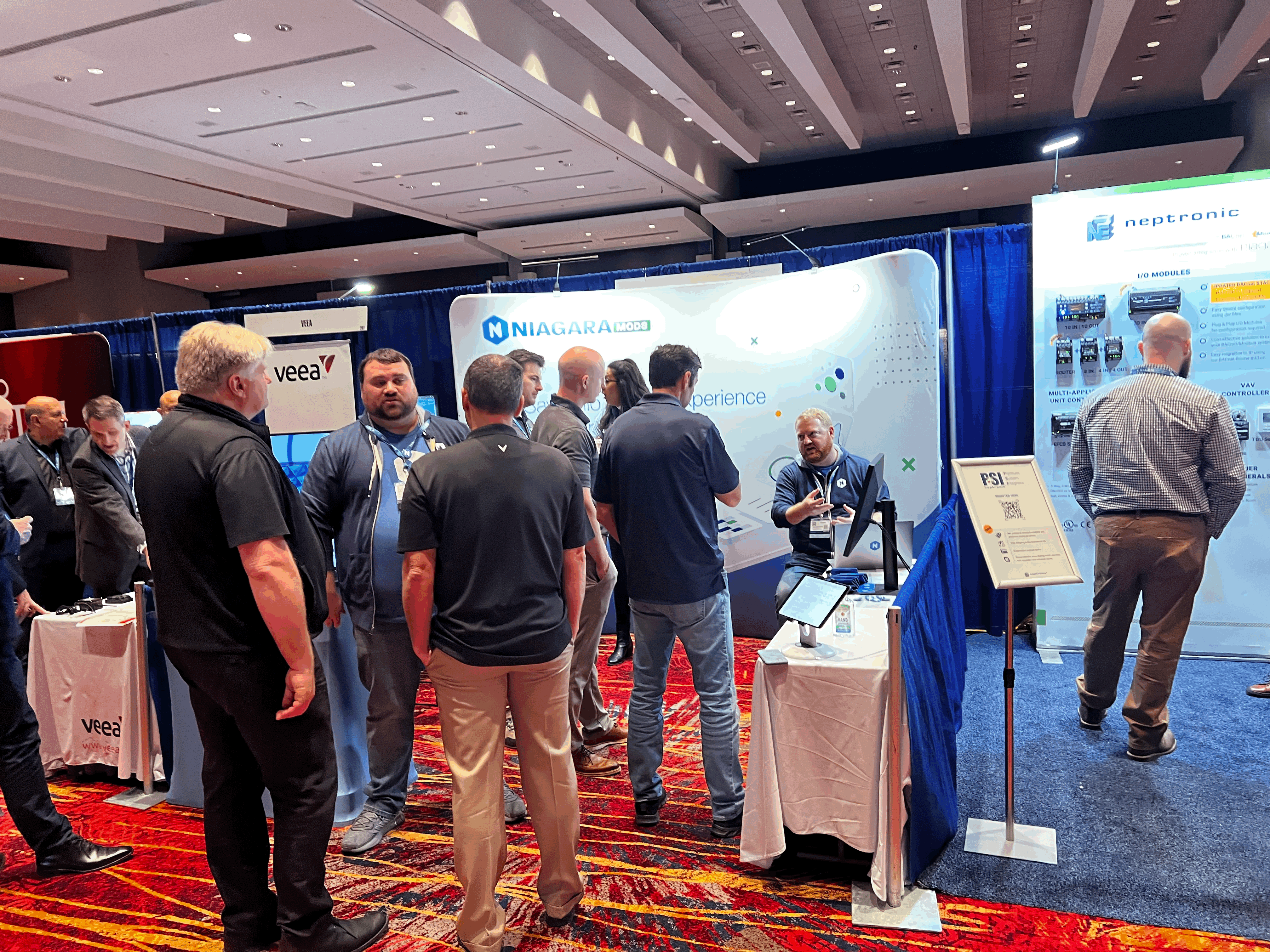 Reflow in the wild
If you took a walk on the show floor, you'd quickly see that we weren't the only ones at NS2022 showing off what Reflow can do. At the booth beside us, Veea Inc. used Reflow to display interesting data from Wynd Office San Carlos.
HawkenAQ displayed a compelling integration of Reflow and their sensors in a cloud environment at the VYKON by Tridium booth.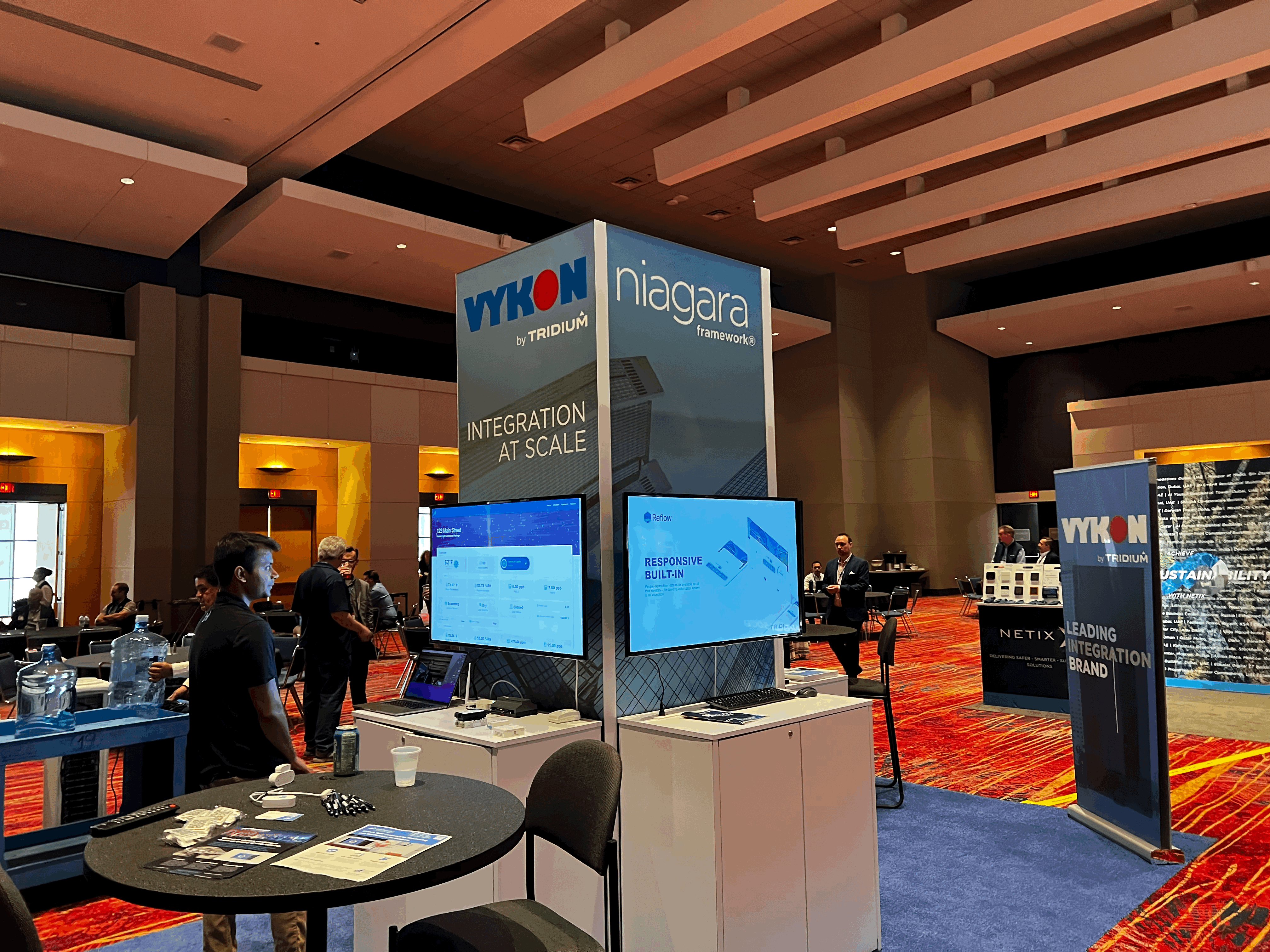 McKenney's, Inc. showed off a top notch experience they developed using Reflow at their booth.
IPVideo Corporation brought in points from their native BACnet Halo Smart Sensor to display air quality related data.
Jackson Control hosted a live webinar highlighting some of the most impressive Reflow work we've seen to date on a large national account.
If all that wasn't enough, Reflow was highlighted on the main stage as Tridium announced and showed the Niagara Marketplace 2.o to the public for the first time.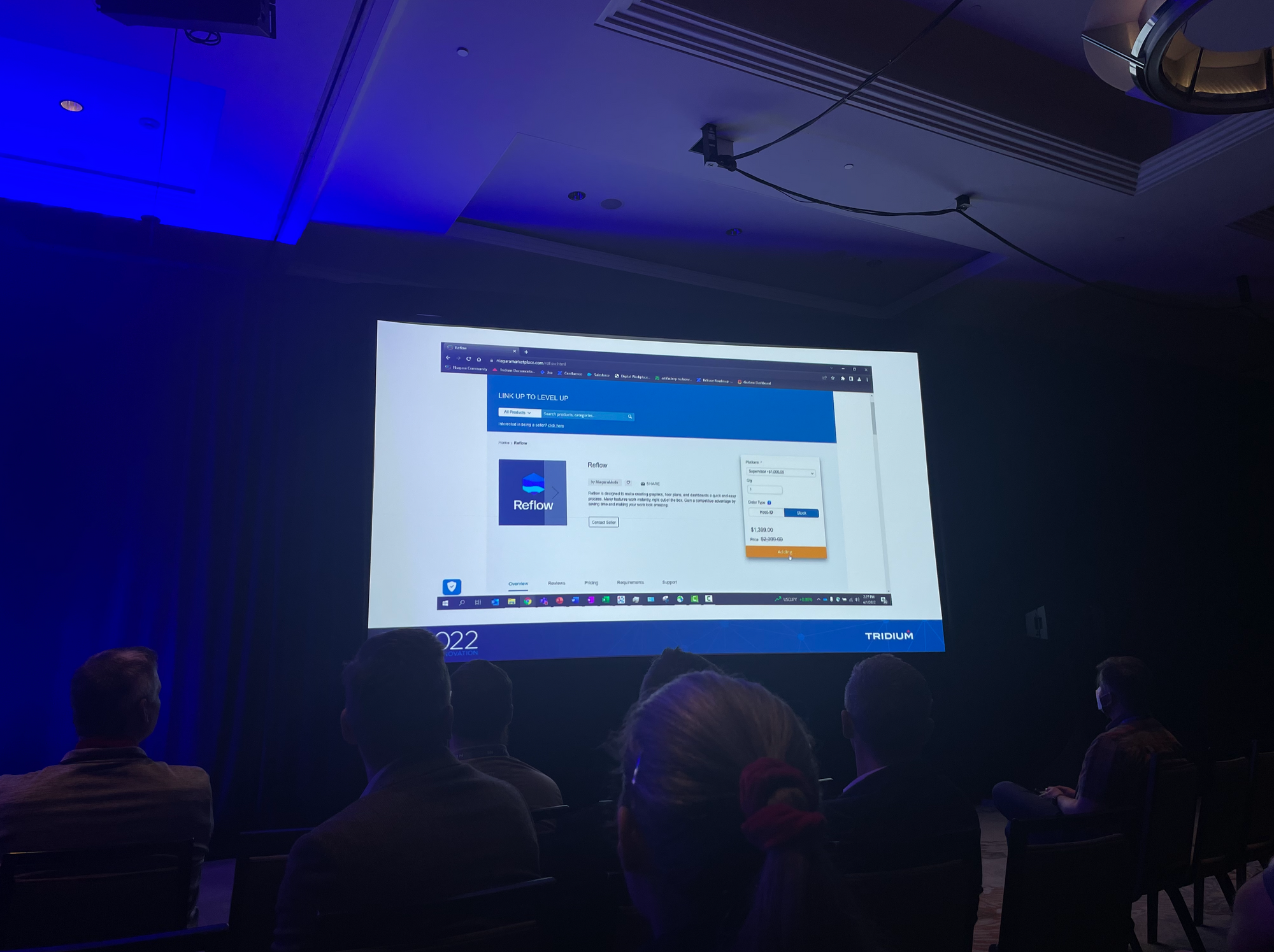 Closing thoughts
We couldn't have asked for a better conference, the positive feedback from the community regarding Reflow was outstanding and only second to meeting and talking with so many great folks. Our team is energized to push Reflow forward and excited for the future. Thanks to everyone for the support!