In the past three years, Reflow has become the gateway to the automation systems of thousands of buildings worldwide, covering every sector and touching six continents. It's been a wild ride of innovation and growth for us.
Along this journey, we've maintained our focus, passion, and deep commitment to providing system integrators, engineers, facility big shots, and everyday operators with best-in-class user experience – across all their devices.
As we forge ahead with our mission to redefine the UX of building automation, we believe it's time to revisit our pricing. This shift reflects the enhanced value and improvements Reflow has seen over the years, and it's in tune with how our customers market and deliver our software to their clients.
Here's the exciting part: our revamped pricing offers distributors and system integrators more flexibility to achieve better margins on the product. On the system integrator side, this culminates in the Reflow Partner Program that provides deep discounts and a range of other benefits you'll see below.
List Pricing Changes
Our new pricing is effective on October 1, 2023. We will honor all estimates at the prices quoted before this date for up to 30 days.
The Reflow Site License now starts at $999 and still comes with 50 devices. Additional Device Add-ons can be purchased at $10 each. Our Integrator Demo annual license fee has increased to $349.
We're sticking with the "one license, any host ID" approach we introduced last year with the Site license. For those systems with non-Site (legacy) licenses, the price for Building Add-ons will increase to $999 per building.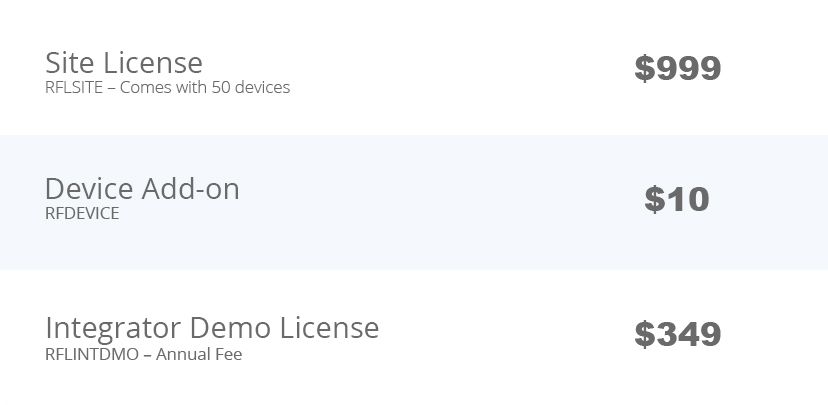 Reflow Partner Program
Available today, this annual initiative is our way of standing by those who are committed to Reflow, offering a curated set of perks to amplify both value and access. The Reflow Partner Program is a testament to our commitment that as controls teams and system integrators lean into the Reflow platform, we've got their back.
By jumping onboard, partners receive a 40% discount on the list prices of Reflow licenses. Plus, program membership refreshes existing annual demo licenses and tosses in 5 new ones, fresh out of the box.
Preferred pricing is just one of the many benefits the program offers – partners also get early access to development builds and private betas, referral opportunities and sales tools, and first-priority technical support.
Find out more about the Reflow Partner Program benefits or join today