We're excited to announce we've officially partnered with the great folks at Alvasys Automation to distribute Reflow!
Alvasys Automation, based in Zurich, Switzerland serves the building automation market with products ranging from web visualization, to controllers for large and small systems, and special applications for every OEM.

Here's what Managing Director of alvasys automation, Marcello Meriano had to say about the partnership:
"We are thrilled to introduce our latest software solution: Reflow. This innovative solution is characterized by its remarkable simplicity and seamless integration. As a proud provider in the Niagara4 portfolio space, we are delighted to supply our region with this pioneering technology."
Marcello elaborated by sharing the strengths of Reflow from his perspective:
Simplicity of Reflow: Reflow stands out due to its extraordinary simplicity. We understand that complexity often creates barriers. Therefore, we have focused on developing a solution that is immediately ready to use without any technical hurdles. Our intuitive user interface allows everyone to benefit from the advantages of Reflow from day one. Extensive training or specialized knowledge is not required – simplicity is at the forefront.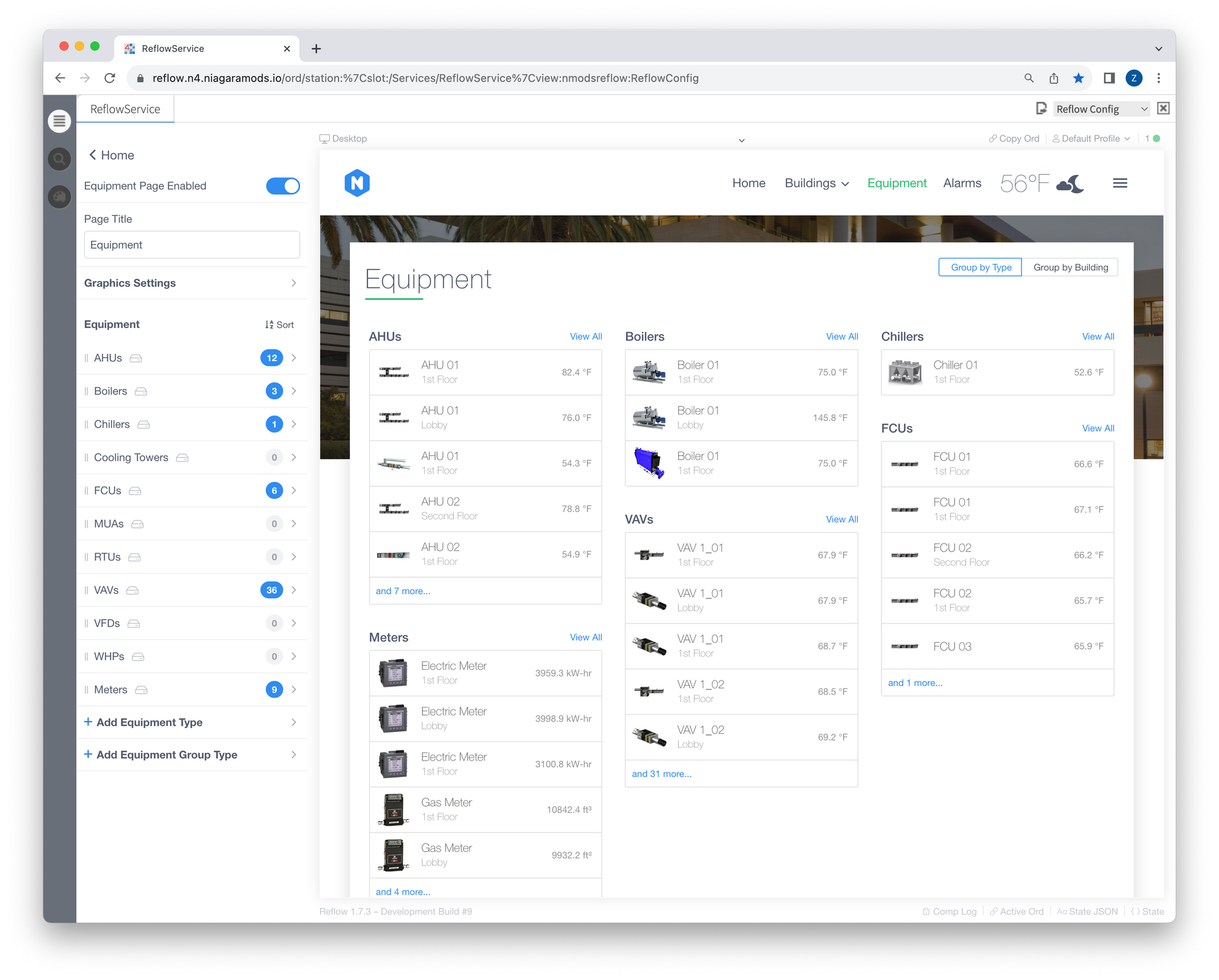 100% Integrated Solution for the Niagara4 Portfolio: Reflow has been developed from the ground up as a 100% integrated solution for the Niagara4 portfolio. This seamless integration means that you can leverage the full power of the Niagara4 platform without dealing with complex interfaces or incompatibilities. Reflow seamlessly fits into your existing system and expands the capabilities of your Niagara4 portfolio in ways that were previously unimaginable.
Benefits of Integration:
Increased Efficiency: Integrating Reflow into the Niagara4 portfolio allows you to seamlessly optimize your processes, leading to a significant increase in your company's efficiency and productivity.
Data Consistency: Seamless integration ensures a consistent data foundation, which is essential for accurate analysis and well-informed decisions.
Cost Savings: Thanks to integration, you can make optimal use of existing resources and avoid unnecessary expenses for elaborate adjustments or interfaces.
Proud to Serve the Region: The joy of being able to offer Reflow in our region is immense. We take pride in giving businesses in our region the opportunity to benefit from this groundbreaking technology. The opportunity to experience the power of the Niagara4 portfolio combined with the simplicity of Reflow will undoubtedly have a significant impact on the way businesses operate in our region.
Conclusion: Reflow is more than just a software solution – it is a revolution in terms of integration and simplicity. The 100% integration into the Niagara4 portfolio empowers companies to increase efficiency, reduce costs, and benefit from an intuitive user experience. We are elated to offer this game-changing solution in our region and look forward to assisting businesses in achieving their goals and optimizing their processes."
About Reflow:
Reflow by NiagaraMods is a modern user interface builder for Niagara4. Reflow connects Niagara data to beautiful user interface elements giving users a modern look and feel. With Reflow, you can deliver an immersive experience to every screen your customers use.
To learn more about Reflow, visit https://niagaramodules.com/products/reflow, for sales inquiries contact https://www.alvasys.ch/